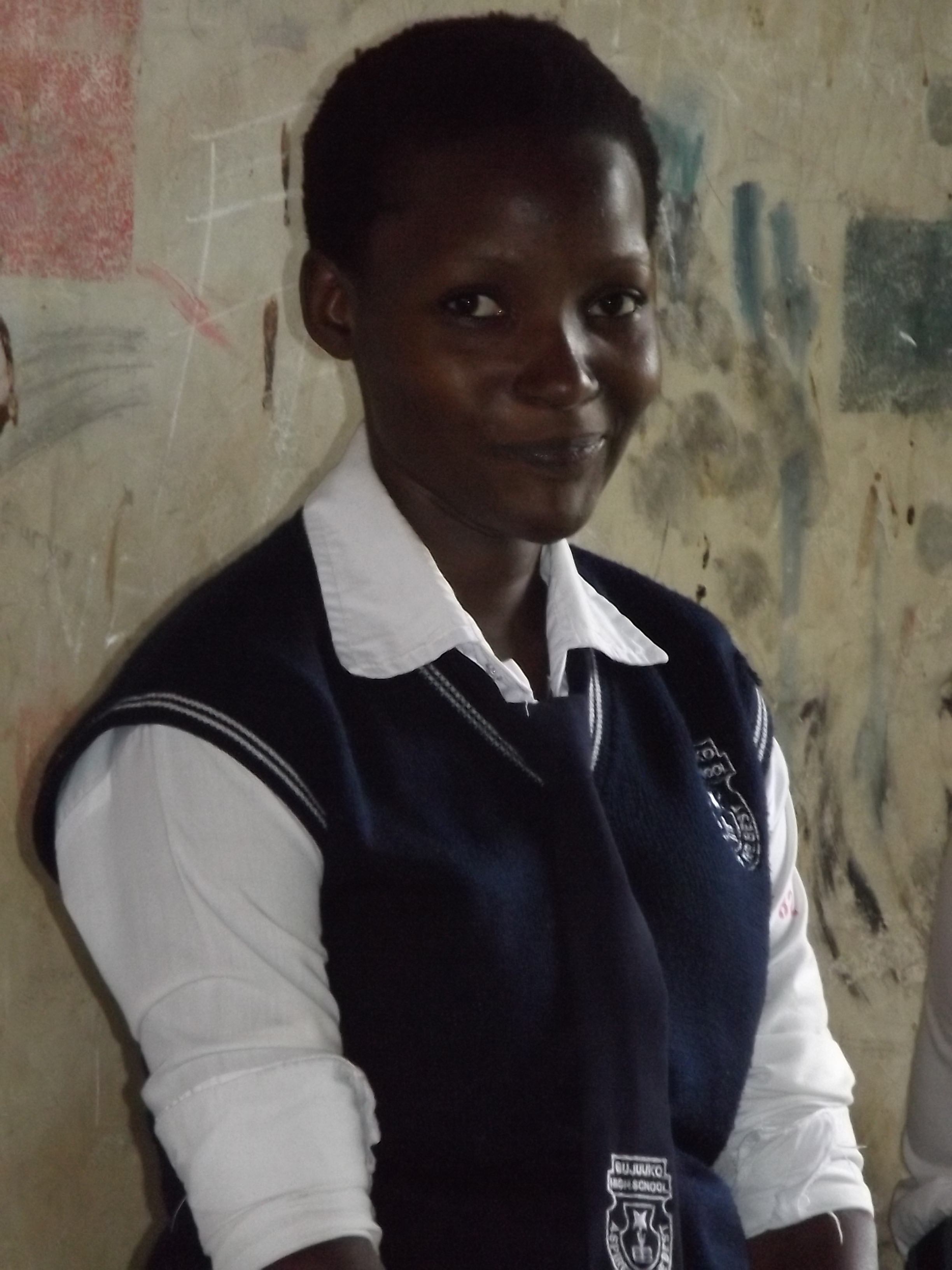 Ritah is in Senior 6, her last year of secondary school, and has been at Bujuuko for more than five years. She is talented at cooking at catering, but her greatest love is music. "I like local music best. My favorite artist is Carol Natongo."
During her Senior 4 year vacation, she worked in a wholesale shop and discovered she had a talent for math and accounting. Now, she aspires to earn a degree in accounting at Kyambogo University.
Ritah's greatest challenge was that her mother left the family eleven years ago, when Ritah was in her second year of primary school. She says one of the reasons she wants to succeed in school is so that she can have a successful future and provide a stable home life for the children she hopes to have someday, breaking the cycle of neglect. Because of her love of children and her desire to work, she also aspires to be an au père in the United States.